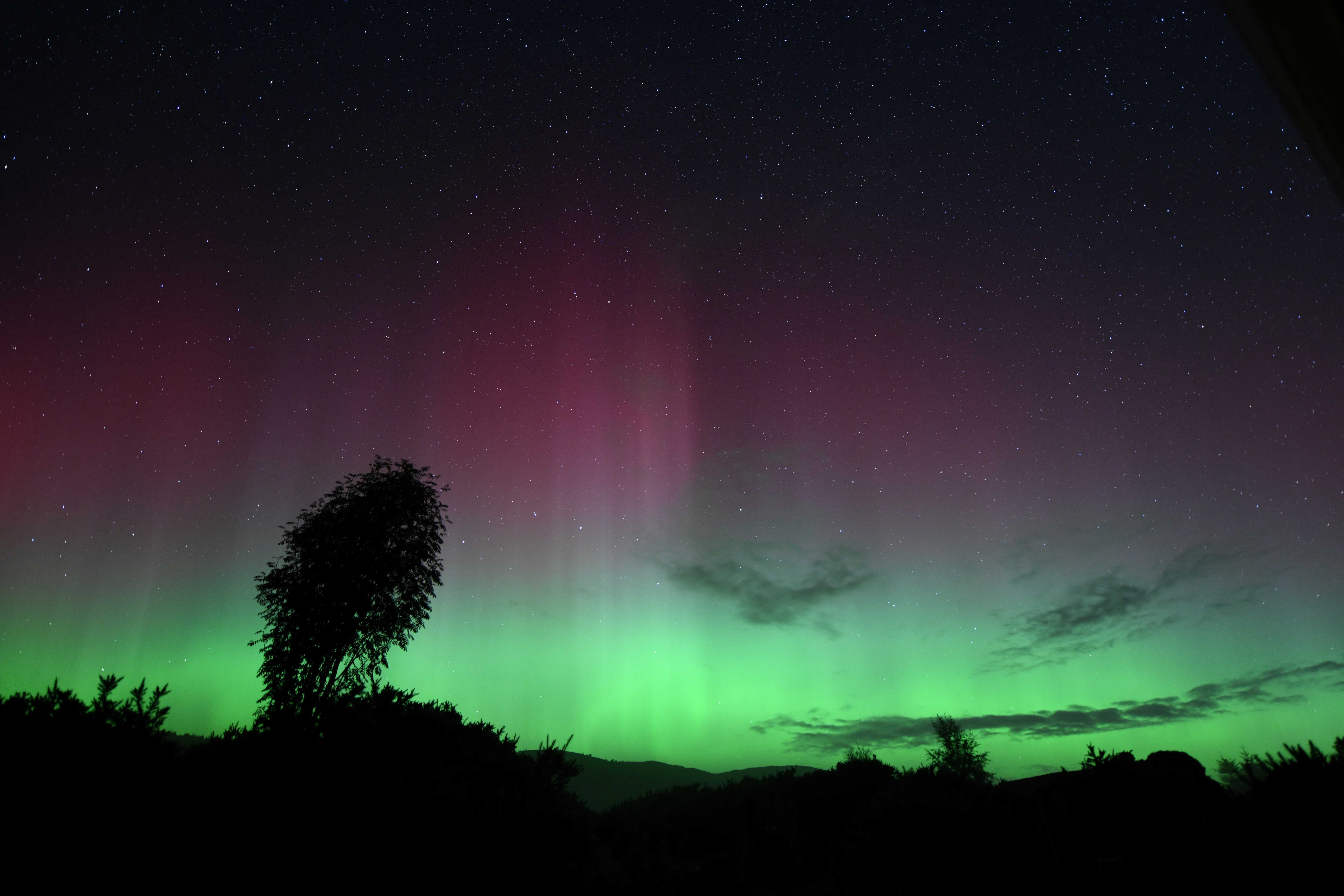 My wife, Jess, and I are on a vacation to the United Kingdom, and it has been full of amazing things. This is our third major trip, but second out of the country. Here we are helping ourselves on a self-guided tour across the United Kingdom. Two weeks.
It was day four after we left Edinburgh, heading north toward the highlands, and honestly, learning to drive left, plus driving 4 hours, plus getting up there late after (an awesome) trip to the Scottish Owl Centre, it kind of felt like a waste of a trip since all that time was under the shroud of night. Unlikely for Scotland, the night was clear, and I had to take advantage.
Stars above, I helped settle us in to the small cottage, then whipped out the camera and shot the milky way. It's gorgeous in this dark zone, but for some reason, a subject, a tree, was backlit by something blue and green. Usually cities are orange. I didn't think much of it, but I wanted to get another angle with the house and Pleiades rising, so I pointed my camera North East.
Green, purple, and blue streaming into the sky from the north glowed into my shot. The house in one half, Pleiades rising, then the best light pollution I could have ever asked for: the Aurora Borealis.
I giggled. I couldn't help myself. I've always wanted to see it in the flesh.  Before my eyes, the dull glow to the north steams with a significance that tugged in my heart. I jumped away and got Jess.
So, what's next? This is a timelapse of the night, so once I get home to my good computer, I will make that up. (T-1.5 weeks. NOT RUSHING) Follow here to see when it's out.